Presentations
Topics that are important to us and with which we support you.
The impulse presentations of Sabine Fischer and Thomas Pohl will give you new ideas. They will motivate you for your seminar or customer event. The presentations are also the right fuel to start a new project or a new change process in your company.
We offer interesting and entertaining presentations – of course with a follow-up discussion upon request: As impulse presentation or keynote presentation around the topics "How to rule the world", mindset and F.A.S.T.
Our presentations are held in German, English or Italian.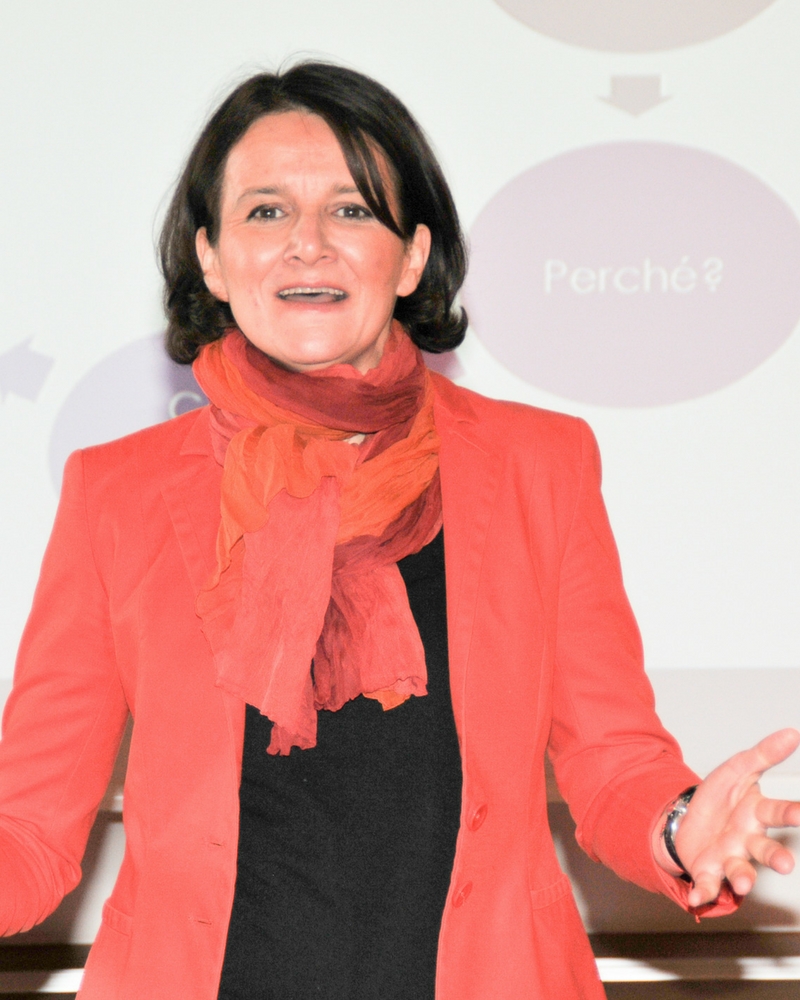 How to Rule the World – This is how you change the world
What does it take to turn the world upside down? How can you achieve what your dreams – or what you have never dared to dream of? How does it feel to make what really matters to you a reality? Have a taste of how it is like to achieve something important in your life, to move your world! Learn how to influence your environment and progress in life. Look at what your first steps will be and hear about how to go about doing it. Get a feeling of what it is like to change the world!
Mindset – A STRONG MINDSET for Top Results
What do "the right attitude"and successful people have in common?
There are people who seem to be good at everything. They are successful on a private and professional level, they achieve all their goals and everything they touch seems to turn into gold. Are these people just lucky in life or do they have great karma?
In this presentation, you will hear what these people do differently and how one can get people, teams or organisations to change. Feel the snowball effect of positive change when right attitudes start to infect other people as well.
Recognise the path you are on and see objectives, visions and strategies from a different point of view.
I want the change – or maybe not?
Everybody talks about change. There are Thousands of books outthere on the topic and an endless number of articles. But how is change really happening? Do I change or do I wait until my environment changes and therefore myself, too? I invite you to become the root of the change yourself! Let's inspire the people around you for positive change as well. Let's be concrete and let's check the downside of change, like fear and worries. Join me in looking behind the scenes of how change can happen and how important it ist o know your needs and values very well during this journey.
Neuroscience meets management – Experience the implementation of the latest neuroscientific insights into management.
We are already at where it gets down to business. We will introduce you to the 4 most important pillars, that can easily lead you to success. Learn tools & techniques to combine neuroscience with successful elements of leadership. Get a feeling for how success is constructed with a few important elements and enjoy clarity, transparency and team spirit.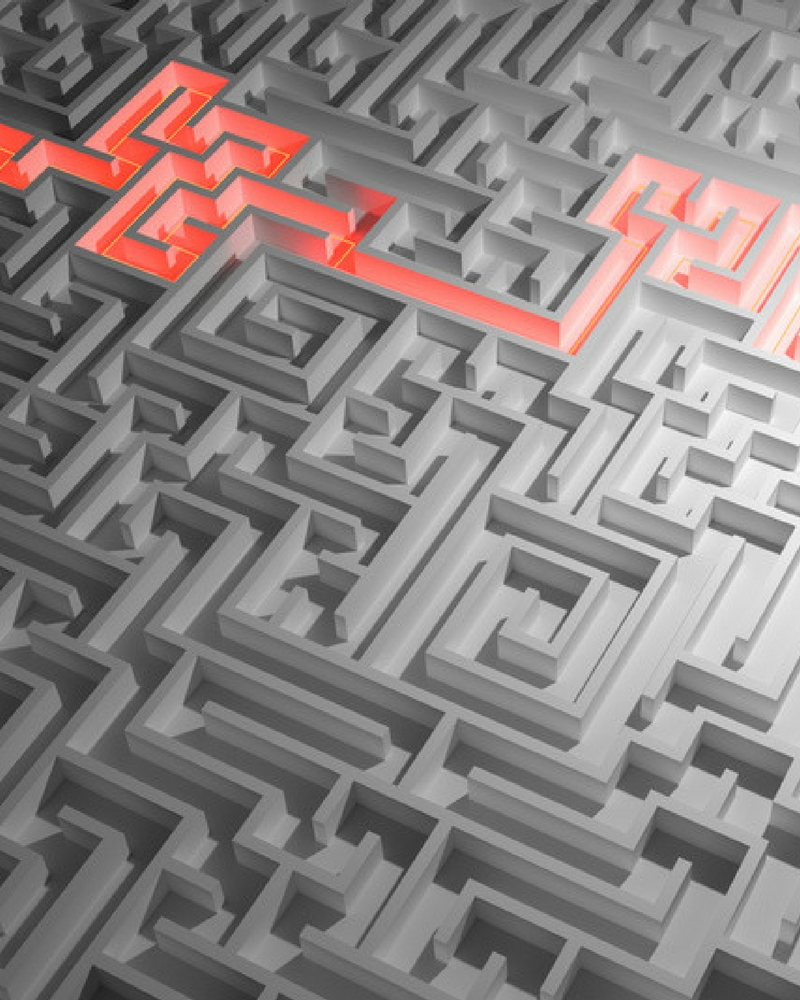 WHAT OUR 
CUSTOMERS HAD TO SAY
Feedback on our coaching, consulting and seminars.
"Hi Sabine, thank you very very much for your great presentation. It was very entertaining but also very educational and everyone could take a lot home from it. I think you got to the heart of a lot of things and I especially liked how you included everyone. Especially the young women found the speech very encouraging. That the people liked it could also be witnessed during the long, engaging discussions during the small after-party! The board members were more than happy with how the evening went! I would be glad if we could organise something again. I will definitely recommend you." Warm regards, Anne
COPING WITH PRESSURE
Job, family, children, partner, freetime – the pressure is steadily increasing for all of us. Only those who can cope with it are not going to break. Get to know the basics to recognise where the pressure is coming from and learn how you can cope and better prepare yourself for it.
SELF-TRUST IS THE FIRST SECRET OF SUCCESS!
This quote by Emerson is very important to me as it illustrates a very important realisation in life: "What you think of yourself is more important than everything else."  Learn how to boost your self-trust and gain more self-confidence – in all situations!
CAN YOU TELL ME HOW YOU DO IT?
Mother, job, wife – and looking amazing … How are women supposed to cope with all of this and live a happy life doing it? This evening, I will tell you about my experiences and struggles and show you the basics for mastering these challenges.
HOW TO SUCCESSFULLY RESOLVE CONFLICTS
No matter if we are talking about the workplace, family or friendships: Conflicts are encountered anywhere in life. And they take up a huge part of our energy and strength. Here you will learn the most important causes of conflicts and some easy techniques for how to behave during an argument in order not to escalate the situation.
HOW TO DELIVER PERSUASIVE PRESENTATIONS
Giving great presentations means enthralling the audience with your personality and products – that would be great, wouldn't it? In this presentation, you will learn the basics to make every speech successful by getting the audience on your side.
Your Brain at Work
How can the latest neuroscientific insights help us in our everyday lifes – at work or at home? What should we know about how our brain works for a better and less challenging work life. What really motivates peoples? What makes someone a "high performer"?
FEMININE & POWERFUL: JUST BE YOURSELF – THIS IS HOW YOU CAN DO IT!
As a woman, this topic hits home for me. Get to know the basics of how to really feel good about yourself. Learn how to access the source of your personal strength: your feminine side! Experience the path to calmness, sovereignty and happiness as well as to more passion in your life – especially in you love life.
FEMININE LEADERSHIP – YOUR OWN PERSONAL SUCCESS
You finally want the success you deserve? The next step in your career is already late? Or maybe you are successful but it does not reflect in your income? Shouldn't there be much more in it for you? I will show you the basics of how to get the success you deserve. Learn how to be seen as a person and to be recognised for your achievements – at work and in your private life as well.
"During the rhetoric evenings with Sabine Fischer, I got lots of useful tips and suggestions that I can implement in the association, at work or in my everyday life. Sabine was a great speaker and very motivating. For me, it was incredible how she was able to get the most out of the participants in such a short period of time. I especially liked that every participant got an individual feedback after the exercises. The seminar was really a lot of fun. I have gained more self-confidence and a more self-assured demeanor! Thank you for that!"